Our short Sarasota history tells us that Sarasota, Florida was incorporated as a town in 1902 and as a city in 1913 and really sprang to life in the early 20th Century thanks to a couple of nationally well known people: one was Bertha Honore Palmer, who had been married to the famed business magnate, Potter Palmer of Chicago.
Palmer quickly established the area as a fashionable place for winter retreats and tourists to visit (you can take a tour of Historic Spanish Point, the estate of Bertha Palmer. There you can also learn more about our modern day history as well as the area's pioneer days and going back as far as 5,000 years ago).
The sheer natural beauty of our Sun Coast area also attracted another big name of the early 20th Century: Ringling!
The Ringling Brothers, as well as John and Mable Ringling, were taken with the area and John and Mable soon developed an estate on property that had been part of the Shell Beach subdivision.
They would later build a compound there on adjacent parcels that would also include the Ringling Museum of Art. You may see a bust of John Ringling in St. Armand's Circle Park.
Ringling was the prime mover and shaker in the development of St. Armands Key and even used Ringling Brothers Circus elephants in the construction of the bridge from the mainland to St. Armand's Key, now called the "Ringling Bridge."
credit: escape-to-sarasota.com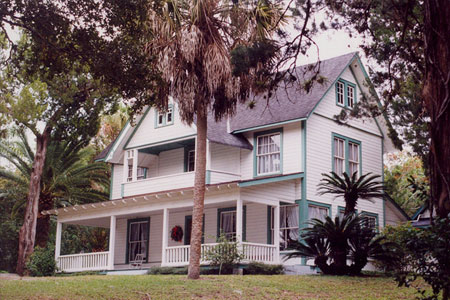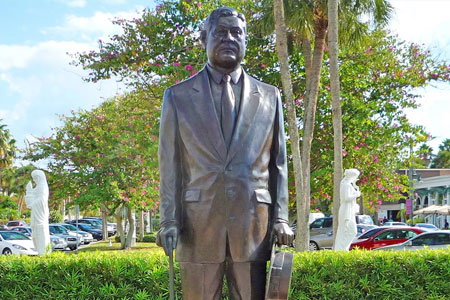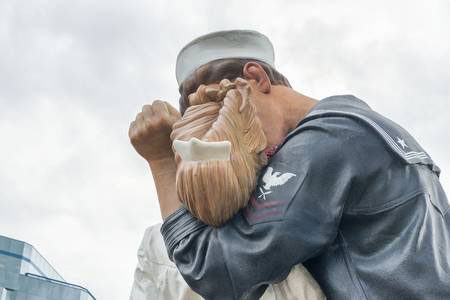 Belle Haven
Located in the center of the Quay Sarasota, this three-story jewel was the design of New York and Sarasota architect Dwight James Baum, who was responsible for some of Sarasota's signature buildings. Opened as the Broadway Apartments in 1926, its Mediterranean Revival design characterized many of Sarasota's Roaring 20s buildings.
Though ownership has changed over the years, the Belle Haven remains on the National Register of Historic Places. Today, the Belle Haven stands alone, but not for long. GreenPointe, developer of the Quay Sarasota property, plans a full restoration of this important landmark along the Bayfront where it is sure to become a symbol of pride for the city once more.